WPML String Translation allows you to translate texts that are not in posts, pages and taxonomy. This includes the site's tagline, general texts in admin screens, widget titles and many other texts.
Included in this guide:
Activating String Translation
WPML's String Translation module is part of the Multilingual CMS account type. To enable it, you first need to download and install it from your WPML.org account, under the Downloads section.
Then, navigate to WPML → String Translation.
Choosing which strings to make translatable
A complex site may contain many strings to translate. Use the display filter at the top of the String Translation page to determine which strings to display.
Many strings are already loaded into the String Translation table, ready for you to translate. However, WPML does not automatically load every single string. If you can't find a particular string you would like to translate, please see our article about finding strings.
How to translate a string
Once you have located a string you would like to translate, click the + icon under the flag of the language you would like to translate it into.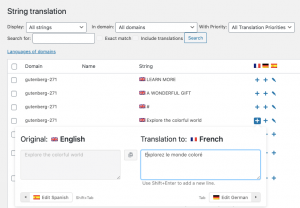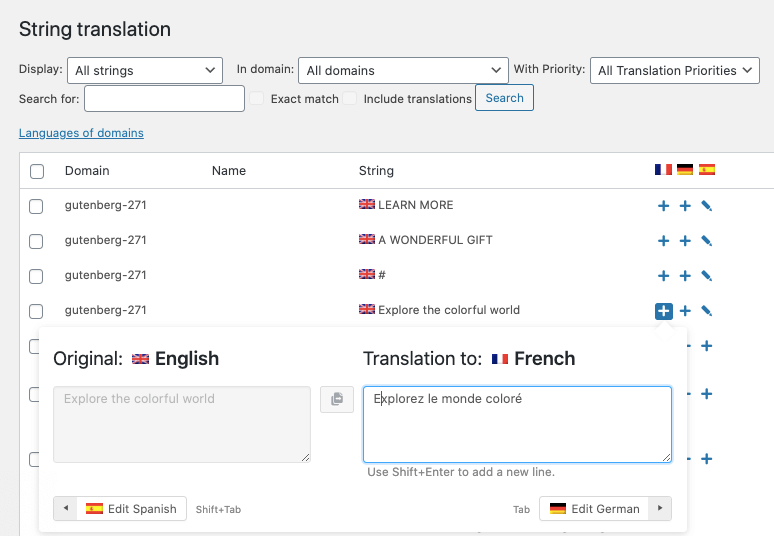 You can save your translation by hitting the Enter or Tab keys on your keyboard or simply clicking out of the window. The Tab key allows you to switch between languages without having to click.
If you are using the WPML Translation Management module, you can also send strings to your translators.
Click on the checkboxes next to strings, select the languages from the list, and add the jobs to the translation basket.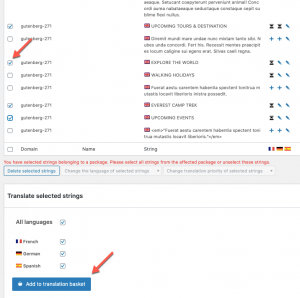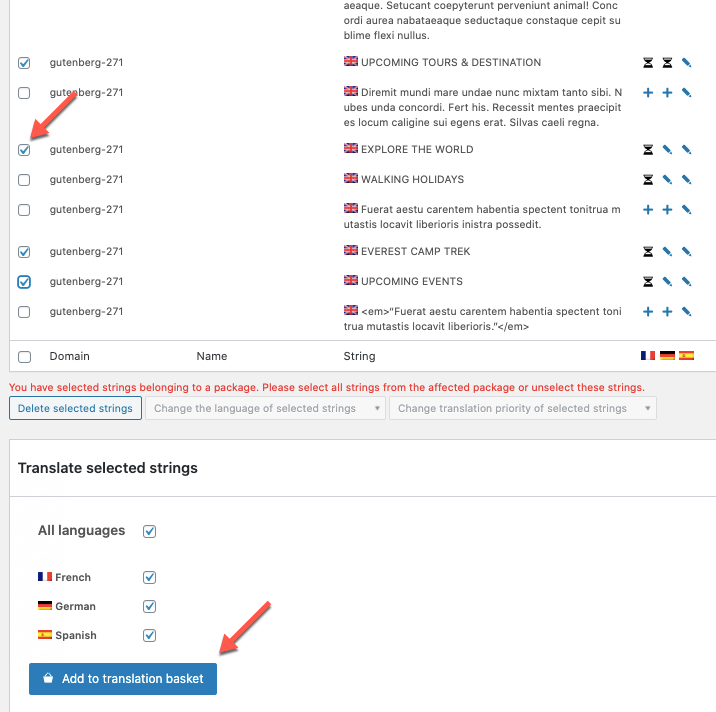 Assign the translation job to yourself or a local translator to translate the strings using the Advanced Translation Editor. You can also send the job to be translated by a translation service.
You can also use String Translation to translate elements like widgets and favicons.
How to delete a string
When you no longer use a certain theme or a plugin you might wish to remove the strings associated with it. Simply select the strings you want to remove and click Delete selected strings.